Did you ever watch "The Real Housewives of Washington DC"? As much as I (guiltily) love the series, I never got into the DC offshoot. However, I have been lucky enough to travel to our Capitol three times within the past two years, so I figured that it was about time that I compiled a list of my favorite things to do, eat, and see in the place that the POTUS and the former housewives reside in.
For some delicious oysters (which are a an absolute must while in the East) head to Old Ebbitt Grill located just a half a block from 1600 Pennsylvania Ave. Apparently it's a hot spot for major Politicos in the area, but I just like their oysters. Their crab cakes are a perfect 10 too.
Walking around DC in the sweltering heat is pretty tough, but the outdoor sculpture garden located across the street from the Hirshhorn Museum is worth the sticky sweat. Also featured in the garden is Yoko Ono's wishing tree.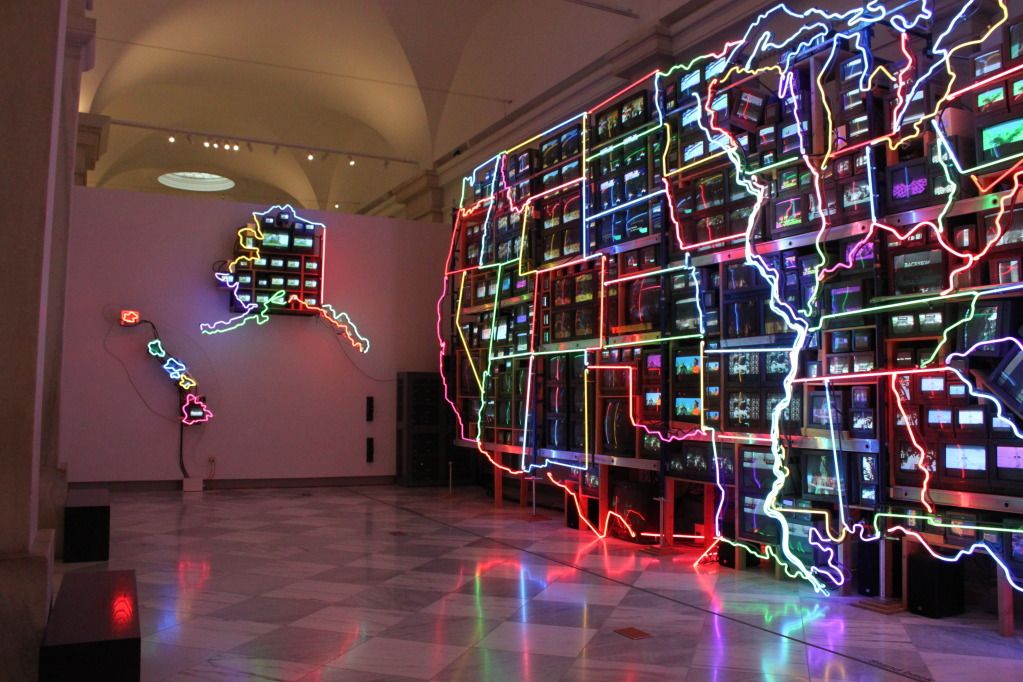 My favorite museum, The National Portrait Gallery houses my favorite exhibit of modern art, complete with this piece by Nam June Paik, entitled "Electronic Superhighway" in which various TV screens broadcast selections that are representative or associated with a certain region.
Quite possibly one of my newly favorite things to do in the summer, the Jazz in the Garden Series is a perfect way to wind down on a Friday with some soothing Jazz and an endless fountain to dip your feet in.
It's no secret that I love Farmer's Markets, so I was beyond excited to come across this one on a Saturday Morning in Capitol Hill, it was a refreshing taste of home.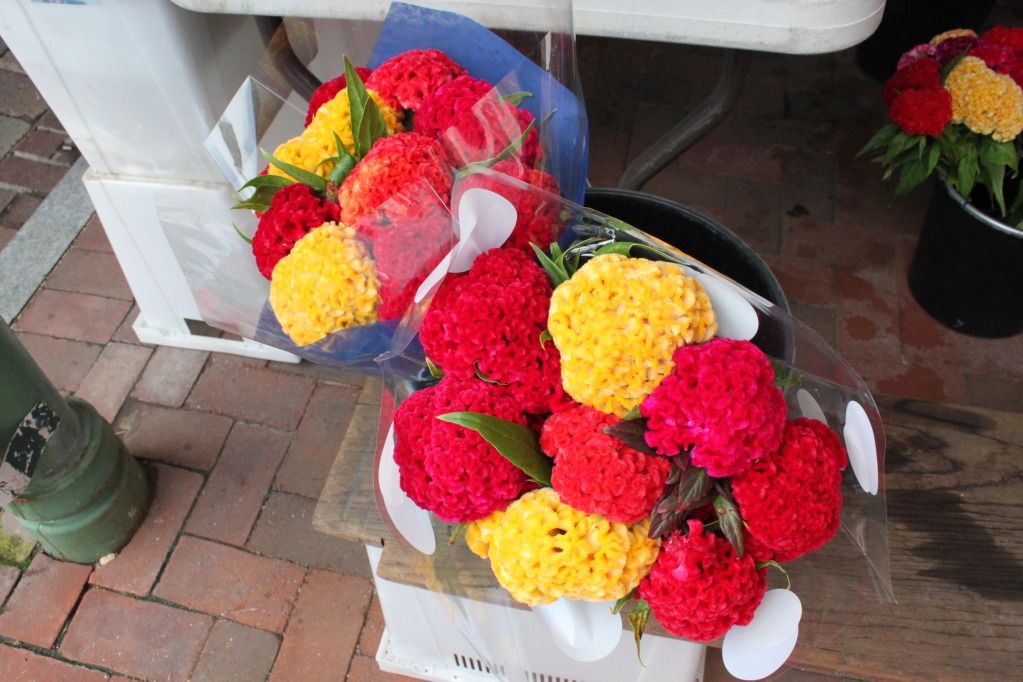 Spotted at above mentioned Farmer's Market, anyone know what kind of flower this is?
In need of a refuel, my friend and I hit up Paul Bakery and hunkered from the impending rainstorm with a giant pistachio macaroon, a baguette sandwich, and a refreshing bottle of Orangina. Scrumptious!
GPOYW in front of the Capitol Building.

Very notable (un-pictured) mentions:
Lincoln Memorial, Founding Farmers Restaurant, a restaurant founded on a farm-to-table concept, National Archives for a peek at the Declaration, Bill of Rights, and Constitution, Zaytinya Restaurant by Jose Andres-by far the best Mediterranean food I've ever had the chance to munch on, and a subway tour by Segs in the City, a little bit cheesy but a lot of fun.